You might have seen videos of Black Friday sale crowds in the U.S. and heard all the hype about Black Friday deals and discounts. But to many, Black Friday is a bit of a mythical beast, and not everyone is sure what it all means. Here we check out what exactly Black Friday is, and what this special shopping day is actually like here in Australia.
What Is Black Friday?
Black Friday falls on the day after Thanksgiving (always the fourth Thursday of November), and has been considered the start of the U.S. Christmas shopping season since the early 1950s. This year, Black Friday will take place on November 26 – put it in your calendar!
The day is used by retailers as a marketing tool – encouraging shoppers to take advantage of huge discounts and great deals and to make a start on their Christmas shopping. It's become such a popular shopping day that stores in America are often mobbed as excited customers battle to be first at the checkout with bags full of bargains.
The History Of Black Friday
Black Friday is so-named thanks to police departments in Philadelphia, which back in the 1950s used the term to refer to the major traffic disruptions that would take place the day after Thanksgiving as everybody returned home from their travels. Because this large movement of people caused headaches for the police, they began referring to the day as Black Friday.
Another explanation from the 1980s has it that 'Black Friday' refers to the time of the year when stores began getting 'out of the red' and 'into the black' with regards to their sales earnings and accounts.
Either way, the name Black Friday soon took on a life of its own and was used by stores big and small across the U.S. to profit from shoppers' post-Thanksgiving, pre-Christmas gift-buying needs.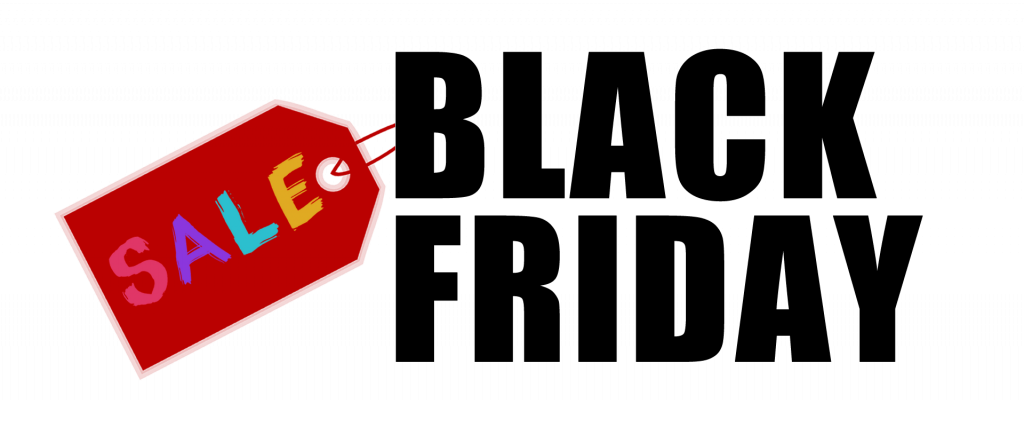 Black Friday In Australia
In the age of the global marketplace it wasn't long, of course, before Black Friday sales swept around the world. Now, Black Friday can be found in many countries – from the UK to Romania, France to New Zealand.
Here in Australia, Black Friday sales are becoming increasingly popular, and Australian shoppers are sure to find a bargain by taking advantage of participating stores' promotions. With more and more retailers jumping onboard the Black Friday train each year, you're bound to find a great deal leading up to the Christmas holidays.
And if you don't make it to the shops on Black Friday? Well then, Cyber Monday may just be the day for you. Falling the Monday immediately after Black Friday, Cyber Monday plays host to a plethora of amazing online sales. So it's up to you! Embrace the crowds and get some amazing deals in person, or soothe your inner introvert by clicking away the day come Cyber Monday!
Black Friday 2021
So, what can you expect from this epic day of sales this year? Black Friday is back in Australia and it will be bigger and better than ever. Each year, more and more retailers have jumped on this phenomenon in Australia.
Due to Coronavirus restrictions, it is expected that Cyber Monday may be an even bigger day than Black Friday. Shopping online allows people to stay safe at home without interacting with huge crowds of people. So it is expected that to appeal to safety-conscious consumers, shops will offer their best deals online instead of or as well as in the store. Last year on Black Friday, sales on the day jumped up more than 87% compared to days in the previous 3 weeks. We can expect to see the same sort of lift this year, but that number may be bigger on Cyber Monday than Black Friday.
Most stores haven't yet confirmed what will be in their Black Friday sales. However, there are a few things we are fairly sure of
You will be better off waiting on any technology purchases such as computers or laptops until the Black Friday sales
You're likely to find huge savings on cameras, headphones, and other tech accessories
You will be able to get all of your Christmas shopping completed at discounted rates!
Keep an eye on our website to see all of the catalogues for the Black Friday sales as they are released. Make sure you don't miss out on a bargain!
What Is Black Friday And What Is It Like In Australia?