Black Friday sales may seem fairly self-explanatory sorts of things, but there are ways to navigate the sales that will ensure you're saving, not losing, your hard-earned cash. In recent years shoppers have been shocked to hear just how misleading Black Friday sale tags can be. There have even been cases of Black Friday 'sale' items that were actually cheaper before the sale period!
So how can you be a savvy Black Friday shopper and make sure it's you taking advantage of the price tags, not the other way around?
Read on for some top tips for navigating Black Friday sales here in Australia!
Are Black Friday Sales A Scam?
Black Friday sales are very much the real deal and can save you buckets of cash – but just like anywhere in the consumer world, there are cowboys, so you need to stay vigilant to make sure you're not being ripped off.
A 2016 investigation by United Kingdom consumer group Which? found that only half of the UK's Black Friday deals were cheapest on Black Friday itself. That means many promotions billed as "amazing deals" were actually cheaper at other times of the year!
The same consumer investigation found that some companies intentionally inflated the "was" price on sales tags to make shoppers believe they were getting more of a deal than they really were. That's gutter marketing at its worst, but stores do this legally by hiding price notes in the Terms and Conditions or in small print on the sales tag.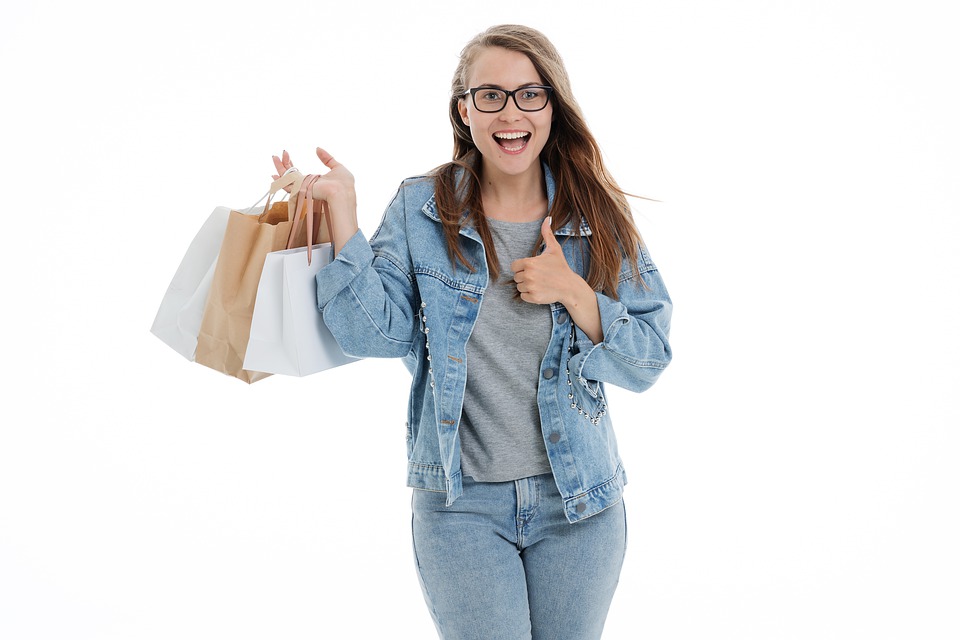 It may sound like a shopping horror story, but don't let these bad practices put you off finding a bargain this Black Friday! Here are some tips to ensure you're ahead of the Black Friday 2021 game …
How To Shop Smartly On Black Friday
Research, research, research
Check different stores' websites ahead of Black Friday and compare prices on your favourite products. If you're clued up about cost comparisons, you won't be fooled by misleading sales tags! Check which retailers offer price match deals and use that bargaining chip to your advantage.
Check the price history
Knowing the price of the items on your shopping list puts the power back into your hands. If you see that a product has been much cheaper than the Black Friday 'sale' price at other times during the year – question the store on their Black Friday marketing, the price of the product, and if that doesn't get you a discount – move on to another store offering real discounts on the same item.
Be wary of the "was" price
It's a sneaky trick, but one to watch out for. Shops will sometimes use an inflated "was" price on the sales sticker, making the sale price look like an unbeatable deal. If a laptop sells for $1000 ninety-nine percent of the time, but once, when it first hit the shelves, it sold for $1500, then a store might put "WAS $1500, NOW $900" on price tag. Look for the fine print on the sales sticker or in the Terms and Conditions.
Try and find out the RRP
Another trick shops sometimes use is quoting a Recommended Retail Price (RRP) that is now out of date. "RRP $1500, NOW $900" is a tactic in the same vein as the inflated "was" price. What can you do? Try and find out the manufacturer's current RRP by checking their website.
Check returns policies
We all like to think we make good decisions first time, every time, but sometimes it just happens – we change our minds. To cover your bases, check the returns policy of the store you're buying from on Black Friday. Can you return your purchase if you've had a change of heart? If you find a better price? Or only if the product is faulty?
Last but not least, we offer this all-encompassing piece of advice: Never assume that the big yellow sale tag is telling you the truth. Do your own research. Compare prices. Check the RRP. Look back at the price history. If it all checks out and you're confident you've nabbed yourself a bargain? Enjoy! Bask in the glow of a great Black Friday find!

How To Be A Savvy Black Friday Shopper